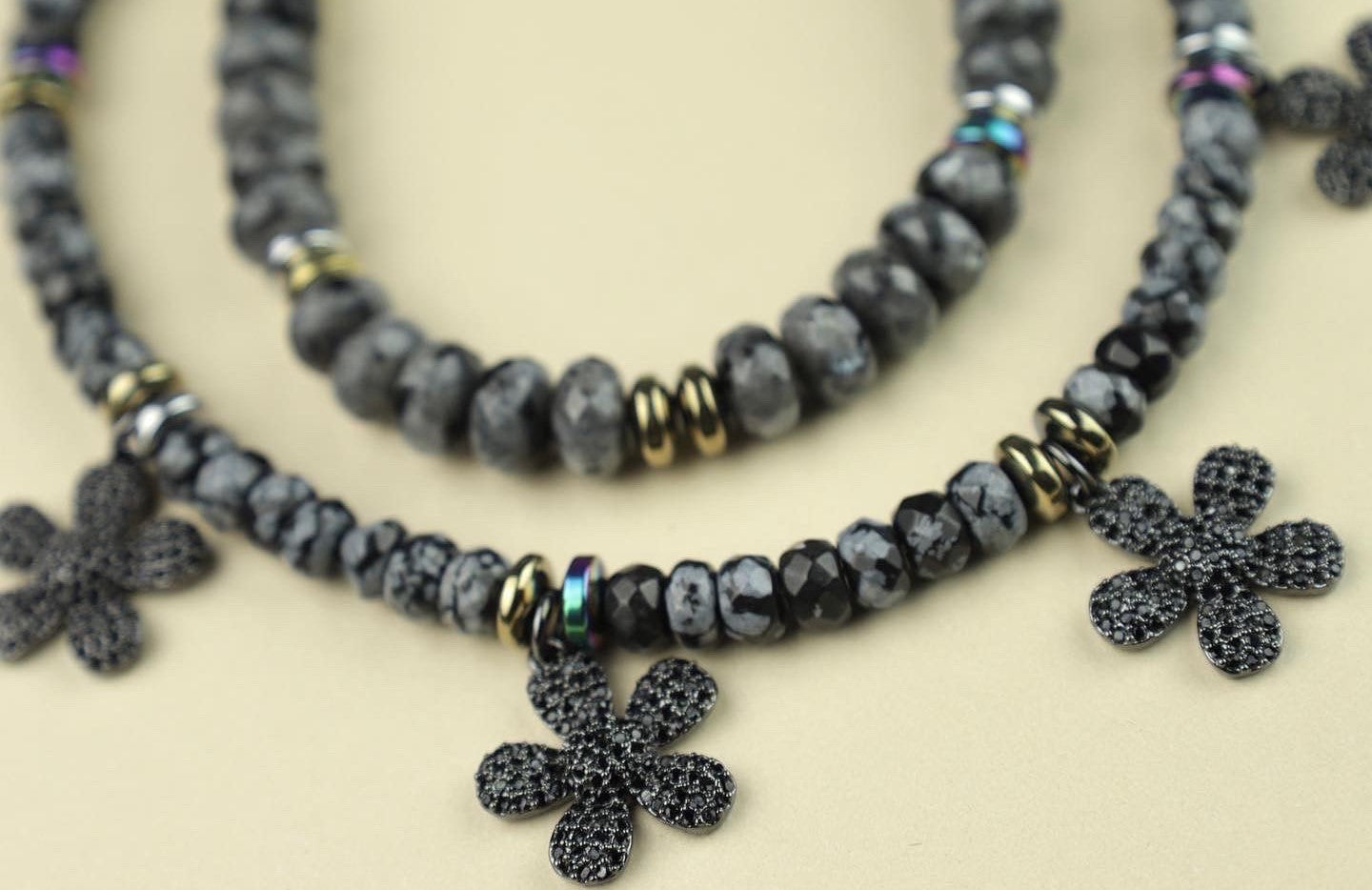 The Power of Self-Appreciation
We all know about Self-Love and the benefits of having a 'Self-Care Sunday' routine, but the talk about Self-Appreciation is a little bit deeper. 
Let's get into it.
Self-Appreciation is taking Self-Love a step further. It is a completely different practice and reminds us to take a look at the way we treat ourselves in a graceful light. We can see our value more clearly when we have standards, and choose to meet our own needs to the best of our abilities.
Jewelry is a powerful way of showing appreciation to yourself. When you wear a handcrafted piece of jewelry you embody royalty and high status. When you adorn your body with quality Quartz Crystals you become a part of the Wealth and Luxury frequency, which will elevate your energy to attract more of these experiences. Gifting yourself luxurious jewelry is a power move. 
The Bloom Collection is the epitome of what it means to connect deeper to self to truly appreciate the essence of You! The Bloom Flower Beaded Set is beautifully crafted with three powerful crystals. Snowflake Obsidian, Labradorite, and Hematite. This collection captures the elements of grounding yourself, extending grace, understanding and pushing yourself deeper into your Self-Appreciation journey.
Snowflake Obsidian is made from rapidly cooled lava that hardens into a glass to create the white speckled crystal we all love. It encourages us to balance our energies, and bring attention to our thoughts. Labradorite is filled with intentions to help you get out of your own way so that you can find the courage to follow your dreams. Hematite ties it all together by increasing our connection to our body to promote peace on our journey within.
A lot of times when we set out to reach our goals in life we get so caught up in the end result that we forget this journey is a process. Acknowledging each milestone in our lives is the biggest way to show yourself appreciation. It's so easy to accomplish a goal and move right on to the next forgetting to take a moment to applaud yourself. Taking an extra moment to sit back and smile at what you just accomplished is like a hit of dopamine! It boosts your creative energy and prepares you to come at your goals harder and with more confidence.

While practicing Self-Appreciation it's important to remember your why. Why do you choose to buy yourself flowers, or adorn your body in luxurious jewels? Knowing your why is your motivation to make this practice a permanent part of your life. It will challenge you to take control of your life and step into your true power with purpose. Drip yourself down with our new collection, and watch how you Bloom like a Flower!
Written by: Alise Hylton